The TransplantFirst Academy (TFA) now offers Patients and Healthcare Professionals access to proactive patient education curriculum – and partnership opportunities for industry partners and affiliates with like-minded vision.
Select Your Level of Membership & Engagement: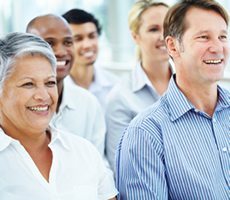 Patient Memberships
We're often asked by Chronic Kidney Disease (CKD) patients and End Stage Renal Disease (ERSD) patients (and their families and friends) how they can access our life-changing patient education materials or contribute to the cause.
Good news!
We now offer patients exclusive and direct access to our powerful patient learning system. Our proactive kidney patient education materials give patients (just like you) a huge assist before you're faced with life-altering decisions.
Research shows that patient engagement and proactive education directly impacts improved outcomes. Here's your chance to advance your own journey, become your own best advocate and empower your best outcome.
Information is power! Access these learning tracks and start making a world of difference in the quality of your life.
There are 3 types of patient memberships:
$15 -Basic Patient Members : Get access to Track 1
$39 – Silver Patient Members: Get access to all 3 Patient Tracks (total value =$45)
$49 – Gold Patient Members: Get access to all 3  Patient Tracks, (1) digital copy of the kidney's patients ultimate empowerment book,  "Shift Your Fate."  (total value = $65)
$69 – Platinum PLUS Membership includes everything a gold patient member receives, plus a 20 minute initial telephone-coaching session (total value =>$125)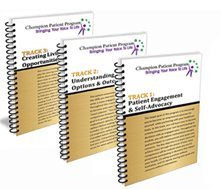 For those who would like to throw some good out into the world by helping all CKD and ESRD patients get their best shot at a better life, make a donation today!
Donate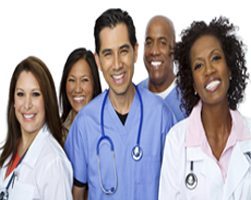 Professional Members
The TransplantFirst Academy offers various levels of membership for Healthcare Professionals, including individual physicians, group practices, transplant facilities, renal care centers, nephrology groups and kidney patient communities. Membership levels provide access and limited use of the TransplantFirst Academy's patient education curriculum based on the level of membership.
Online Gold PRO Membership provides healthcare professionals unlimited online access (in their office only) to all 3 Patient Education Tracks (modules) as well as the Trainer's Guide.
PREFER A HARD COPY? For those who prefer to have a hard copy of these workbook modules in specific quantities,  kits can be purchased along with use and promotion rights as a premier partner of the TransplantFirst Academy.
Starter kits come complete with 30 sets of each Patient Track, plus 2 copies of the Master Trainer's Guide to provide lead trainers facilitation structure. *Additional modules and guides can be purchased separately, as needed.

You may also email us to learn more about the application process and various levels of contribution: info@transplantfirst.org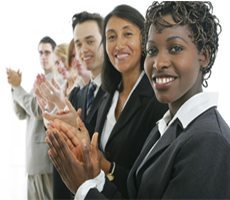 Partners & Sponsors

TransplantFirst Academy Partners are individuals and organizations who want to make a profound difference in the general outcome for all CKD and ESRD patients.  Partner opportunities include offering, hosting or underwriting Patient Educational Materials for various venues. A partner's collaborative mission is to help TFA deliver proactive patient educational materials for best outcomes.
Mission Partners can contribute by choosing various levels of sponsorship:
(1) Support Our Mission by underwriting curriculum development, printing & binding.
(2) Host Individual Programs and Webinars.
(3) Gift Scholarships for TFA's Champion Patient Series at selected location(s).
Placement of logo on educational materials, the TFA website and webinars may also be included, depending on the partner's level of engagement.

Email us to learn more about the application process and various levels of contribution: