Proactive Engagement Improves Patient Outcomes
If you ever wished there was a more effective way to keep your patients motivated and focused on their quality of life—here's your opportunity to actualize that reality. With the TransplantFirst Academy's (TFA) patient learning systems, you can tap into a compelling brand of patient education that intuitively drives patients towards proactive behaviors.
Proactive Engagement
TFA's proactive patient engagement model for advanced learning will help your practice become a tower of insight and a beacon of hope for all transplant eligible kidney disease patients. Within this enlightening atmosphere, the average Chronic Disease Patient (CKD) patient who once felt lost or disheartened can now gain incentive to transform into a fully-engaged patient on a mission.
By aligning with the TransplantFirst Academy as a TFA Star Provider, you'll be able to offer a progressively-tiered patient education program to your patients within your own office setting. Inside this proactive learning environment, patients are informed on how smart choices lead to superior outcomes. How is this done? By blending evidence-based fact into forward-thinking behaviors and proactive event-planning strategies. And we don't stop there. Unlike most patient education programs, we include motivational incentive, communication mastery and action steps that invite patients to explore preemptive transplantation—before they approach the need for dialysis.
Moreover, this program addresses the seldom discussed benefits of, and best practices for, circumventing dialysis through potential living kidney donor opportunities.
Timing Is Key
Timing is everything and that's why TFA's educational model is designed to begin early-on in the patient's disease continuum. Why do we encourage you to introduce this information so soon? Because we want you to be able to give you patients their best shot at a better life. Life without the need for dialysis.
TFA believes that early detection is as important as early reflection. We also believe that all CKD patients deserve the right to know all their options—regardless of presumed eligibly. What may not be doable today might be possible at another time. When patients are unaware of superior options, they'll never fight for a better life when superior opportunities present themselves.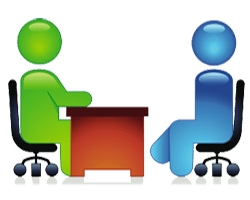 Show Them The Way
Our tiered patient educational tracks stretch well beyond the basics. We include seldom talked about facts and emotional triggers that drive patient behavior. Our goal is to help you inspire the patient to greatness—long before they approach a path of no return. Through your leadership—and this unprecedented learning model, you can show them the way to becoming their own best advocate.
Be An Equal Opportunity Provider
While we realize you have a number of patients who have progressed beyond the benefits of this program, it's important not to let the limitations of those individuals affect the opportunities for those who can benefit. Through your leadership, this program offers your patients their best shot at a better quality of life. And, the added bonus here is that you'll have more time to focus on the patients' health during their exam time. Why is this so? Because your patients will sense a higher purpose after attending training. And whether you provide these modules in a group setting, one-on-one, or encourage self-direction; your patients will show up to their appointments better informed and motivated to partner with you in a quest to achieve their best outcome.
The Hidden Caveat
Our research shows that good information is often kept from those who appear to be unable to use it. To make matters worse, it is often kept from kidney disease patients who could have used it, but didn't receive it in time to take advantage of it. By the time patients are discovering these hidden facts, it's often too late to optimize best practices due to advanced illness and time on dialysis.
Perhaps your office holds back all those in-depth details (and comparative differences) on dialysis and transplant outcomes for fear of overwhelming (or disappointing) patients? Imagine, just for a moment, that you've removed all those protective barriers. Though this process potentially invites tough conversations; full disclosure gives all your patients their best shot at a better life. Hence, the risk/reward ratio gained through full disclosure can play a dramatic role in patient goal-setting and resulting outcomes.
Imagine informing ineligible patients that they are
not
viable candidates for transplant for all the various reasons. How would that impact their future if they never learned the value of their loss? When you withhold information from patients, you potentially withhold opportunity. Patients gain and retain a sense of empowerment when they feel fully engaged and "in the know." This is not to say patients won't be disappointed to learn they can't 'go for the gold'—perhaps even crushed. It's right to know.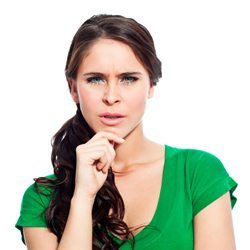 Who's to say they won't strive  to improve their chance of candidacy by the time of need, or become eligible at a later date? CKD patients will never be able to shoot for the moon if this window of opportunity remains hidden behind unspoken words.
Team Training Increases Patient Engagement
Training your team is an important aspect in the overall success of your patient education program. The fruits of your labor are interdependent upon your team's "buy-in" and ability to communicate learning benefits. If your team doesn't value the patient empowerment process, they will never be able to elicit patient curiosity for advanced learning.
Your team members are the ambassadors to your practice. Though, the foundation begins from the top down. It is through your leadership that your team feels valued, appreciated and eager to represent this program with pride. TFA's staff training program is based on this supportive team model. This model helps patients gravitate toward wanting to learn more, do more—and become more than their disease.
As a TFA's Star Provider you will receive a "train the trainer" guidebook and access to virtual staff trainings. Depending on location, some offices may choose to engage in on-site "train-the-trainer" platforms as well. Be sure to ask us about this option.
Educating Patients
TFA's Educational Curriculum Offers Three Progressively-Tiered Tracks of Engagement To Encourage Patients To Become-Their-Own-Event-Planner™While Striving For Their Best Life Possible.
Each education track in this patient education model can be delivered in the timeframe of one hour, with the option to extend up to two hours for patient interaction, engagement exercises and role-playing. Practices often plan anywhere from 3 to 6 hours total over the life-span of pre-transplant patient care. Induction to Track 1 begins soon after diagnosis, followed by access to Track 2 and Track 3 over the course of several months or years, depending on best practices, patient needs and speed of learning. Options to repeat or review courses are highly recommended as patients approach important steps required for best ESRD outcomes.
Here's a Quick Snapshot:
Track 1 encourages patients to "take charge" of their life by becoming their own best-advocate. This track is unique in the sense that it replaces typical coping skills with a refreshing approach to wake-up, take a stand—and proactively fight for your best life possible.
Track 2 provides patients in-depth factual information regarding the often unspoken facts behind dialysis, transplant and preemptive transplantation. This information includes the procedural aspects of patient testing and approval—and the surgical and recovery processes for both donor and recipient. It also includes rarely discussed risks and evidence-based variables between dialysis and transplant to ensure your patients can make informed-decisions about their future.
Track 3 introduces patients to a whole new world of live-donor kidney transplants benefits. Patients learn about living kidney donor engagement opportunities and superlative outcome values in preemptive transplantation. In this track, patients are coached in communication skills and introduced to networking strategies that increase awareness, elicit curiosity and build interest in living kidney donation.
Patient education and proactive planning takes time—lots of time. Sometimes years. This is particularly true when patients are in denial or fearful, or when potential recipients face multiple hurdles while conquering their own candidacy and donor approval. Apathy, fear of the unknown and a general feeling of hopelessness are not unprecedented when patients find themselves without potential donors or repeated donor rejections. Without re-framing and redirection skills the bus can often stop here.
Yet now, by partnering with TFA you can make a difference—a big difference, in the patient's success formula by offering this progressively tiered and emotionally intelligent education model. Learn more about packages and fees here.

Take a peek at our mission, vision and purpose, and explore why we exist. If you sense a like-minded connection to our philosophy and your aim expands beyond the professional pledge 'to do no harm' – Let the conversation begin!
Our Mission
The TransplantFirst Academy's mission is to provide nephrologists, renal group practices and transplant centers an unconventional patient education model that inspires patient engagement, empowerment and self-advocacy.
Our Purpose
The TransplantFirst Academy's purpose is to inspire healthcare providers to become educational leaders in patient engagement practices for improved outcomes.
Our Vision
The TransplantFirst Academy's vision is to present all eligible CKD patients with an opportunity to proactively circumvent dialysis through a preemptive 'live-donor' kidney transplant—and achieve a better quality-of-life.
Who We Serve
The TransplantFirst Academy's target audience includes nephrologists, renal groups, transplant centers, ESRD Networks and CMS divisions that provide and oversee CKD and ESRD patient education.
For more information email: info@transplantfirst.org